Take a look at our cottages available in North Devon, our complete range of cottages are all situated close to one of the best beaches in the UK, offering you a varied selection with Croyde Holidays.
Take a Look at our cottages available in Croyde, a popular holiday destination choice for families and surfers for its award winning naturally sheltered beach and surfing opportunities.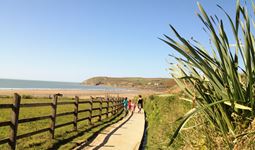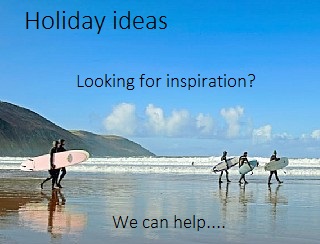 Coastal Beach Holidays
The most common search query is those browsing for good quality coastal beach cottages, North Devon offers an idilyc location for its array of picturesque coastal walks and its variety of beautiful beaches such as Croyde Bay, Saunton Sands and Woolacombe Bay. Choosing a coastal cottage you can experience the coastal breeze, walk to the beach and perhaps enjoy a sea view, we at Croyde Holidays are here to ensure your requirements are fully met.
Beach holidays in Devon are a whirlwind of entertainment suited to all members of the family. Croyde Bay beach was recently awarded with the blue flag award because of its beautiful soft sand and stunning landscape its a wonderful choice when browsing our coastal cottage selection. Sit back and watch the children play in the sand or sea while the adults relax in a deckchair soaking up the sun and reading a good novel. Equally as spectacular are the delights of Saunton, Putsborough, Woolacombe and Westward ho all suited for learning the art of surfing, a round of volley ball or chill and take in the atmosphere of beach life.