Beware rip tides. Offshore winds. Rip tides. Rocks.

Follow directions of lifeguards. Take heed of warning

signs that should be displayed at every beach.
Do not swim and drink. Never surf immediately after a meal.
Never surf alone or at night. Know your limits.
Never hire or use a board without having taken advice from experts.
Be considerate of other beach users.
Have a good safe Surf Holiday in Devon.
Choose from our range of cottages in North Devon that are all dog friendly.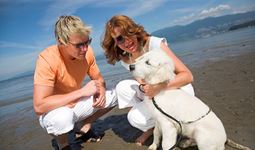 Take a look at our cottages available in North Devon, our complete range of cottages are all situated close to one of the best beaches in the UK, offering you a varied selection with Croyde Holidays.
North Devon is well known for it's fine golden sandy Blue Flag beaches that offer a holiday to suit all.
Croyde beach offers superb surfing conditions whilst Woolacombe beach is traditionally known for its family friendly holiday appeal. Using our North Devon beach guide to the area you can quickly see why this area is very special to our visitors that return year after year. North Devon also offers a selection of dog friendly beaches that are clearly marked for the safety of children playing in the soft sand.
Feel free to browse what we feel are the best beaches in North Devon with easy accommodation links to the nearest holiday home to that particular beach that we offer... ENJOY!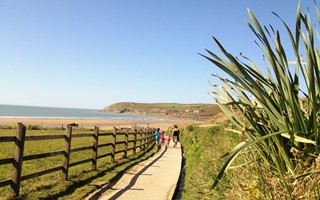 Croyde beach is award winning and a natural sheltered beach and is regularly maintained and patrolled by RNLI lifeguards during the summer. Croyde bay is priveledged to have been awarded one of the "Blug Fag beaches award for 2011. Croyde beach is a popular retreat for its surfing community. The beach itself is a pretty stretch of sand backing on to sand dunes, To the north it is bordered by the unspoilt red rock headland of Baggy Point which is great for beautiful walks.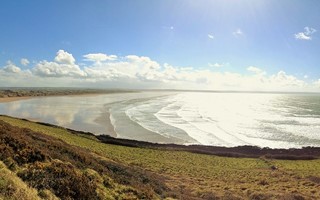 Saunton sands borders the National nature reserve and Saunton sands beach is part of the Taw-Torridge estuary that forms the only UNESCO biosphere known in the United Kingdom.
Saunton sands offers 3 beautiful miles of sandy beach which backs onto the Braunton Dunes offering plenty of sand filled fun.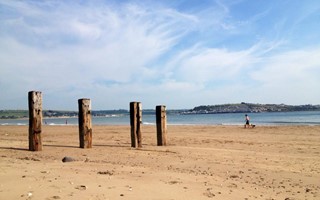 Broadsands /Crow Point lies on the furthest edge of Braunton Burrows - all of which is part of the UNESCO Biosphere Reserve, a Site of Special Scientific Insterest and a Special Area of Conservation.- A beautiful natural dune system, golden sandy beach and clear blue waters, close to Braunton and is dog friendly.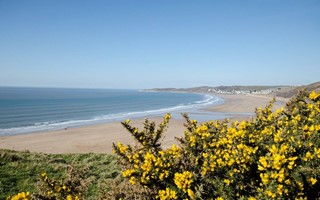 Putsborough beach is a "paradise" beach offering breathtaking views, Soft sands and inviting clean water conditions. Putsborough sands is an ideal beach for any beginner surfer as well as those with a little more experience as this beach has been regarded as one of the safest beaches in North Devon. Putsborough has also achieved the award for the 7th best beach in the U.K. A section of Putsborough beach is marked off to allow an area designated as one of the regions dog friendly beaches.
Error parsing XSLT file: \xslt\[XSLT][TBS]WidgetFeaturedContent.xslt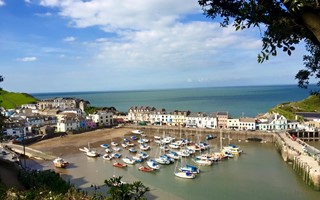 Illfracombe and "Tunnels beach" - The beach is an unusual throwback to Victorian times when Ilfracombe was at the height of its popularity and sea-water bathing was considered a cure to all ailments. There are four man-made tunnels which provide access to the privately owned cove. On the beach is a large tidal pool which is very popular with the children of today, who can enjoy inflatables and snorkeling in safety.
Error parsing XSLT file: \xslt\[XSLT][TBS]WidgetFeaturedContent.xslt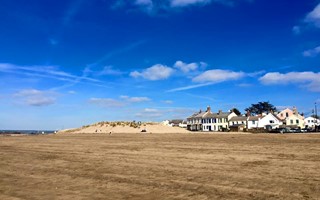 Instow beach is Located on the edge of the Torridge estuary, The beach is blessed with fine, soft sand. The beach is sheltered from the surf that can often be seen pounding into the Bideford Bar at the estuary mouth.
The sandy beach space here are extensive so there's plenty of room for everyone. It is also a popular place to launch boats and windsurfers from and there's plenty of space for cricket and volleyball.