North Devon Beach Guide
Your Travel Guide For Beaches In North Devon
North Devon Beach Guide
Your Travel Guide For Beaches In North Devon
Devon beaches are simply beautiful and we are blessed to be close to some of the best beaches in North Devon, well known for their fine gold sand, good surfing conditions and being recognised consistantly as award winning beaches in North Devon, a holiday here really does have great appeal.
We have plenty of dog friendly beaches in North Devon, to include popular beaches such as Woolacombe, Saunton beach and Instow to the lesser known spots of Crow Point and Putsborough beach. Some of the dog friendly beaches in North Devon do have summer restrictions so be sure to check before your visit.
Croyde beach has restrictions from Easter to October, but don't let this put you off, as our golden sandy beaches in North Devon are all fantastic for surfing, kite-surfers, walkers and those that love to lay in the sun and crisp for the day.
Because of the exposed nature our beaches can suffer from the south-westerly winds which has its advantages to surfers for providing wonderful conditions to deliver some of the best surfing beaches in North Devon. Whether you are a beginner or an advanced surfer, Croyde beach, Putsborough and Woolacombe beach are often the beaches most often surfed, so grab that board and encounter some of the best surfing beaches in North Devon and not only that they are all really close to the holiday cottages that we provide!
Croyde Bay Beach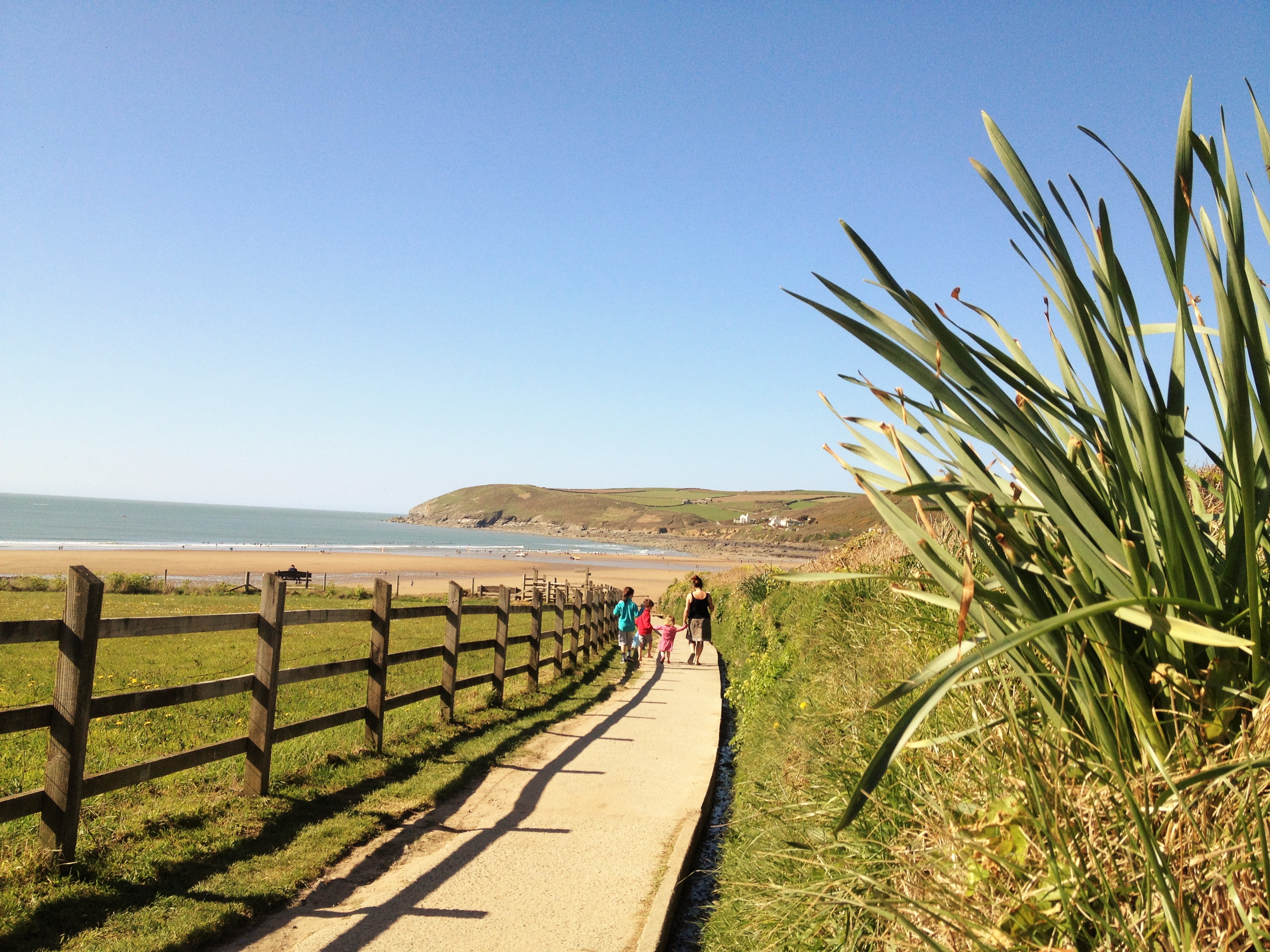 Croyde Beach is award winning, a natural sheltered beach and is regularly maintained and patrolled by RNLI lifeguards during the summer. Croyde bay is privileged to have been awarded the "Blug Flag beach award for 2011. Croyde beach is a popular retreat for its surfing community, the beach itself is a pretty stretch of sand backing on to the sand dunes, To the north it is bordered by the unspoilt red rock headland of Baggy Point which is great for beautiful walks.
Saunton Sands Beach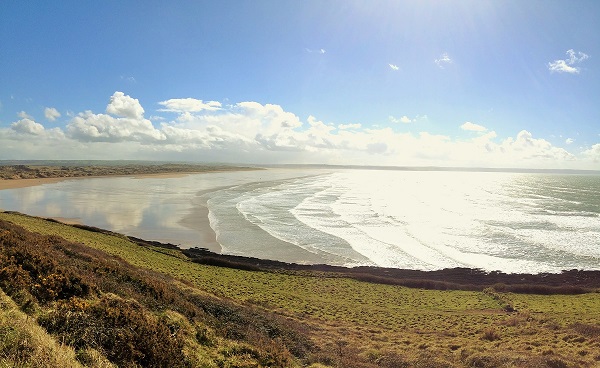 Saunton Beach borders the National nature reserve, Saunton sands beach is part of the Taw-Torridge estuary that forms the only UNESCO biosphere known in the United Kingdom. Saunton sands offers 3 beautiful miles of sandy beach which backs onto the Braunton Dunes offering plenty of sand filled fun and is dog friendly.
View our holiday cottages near Saunton beach.
Putsborough Beach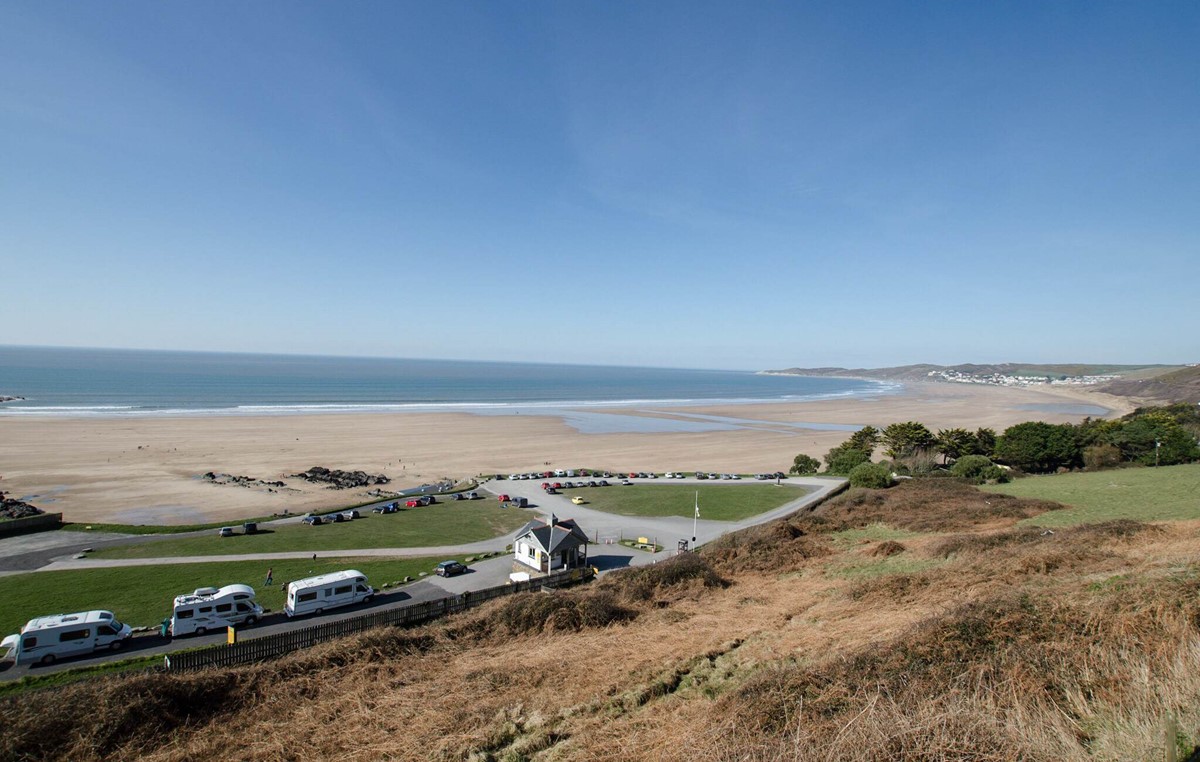 Putsborough Beach is a picture paradise beach offering breathtaking views, beautiful soft sands and inviting clean water conditions. Putsborough sands is an ideal beach for any beginner surfer as well as those with a little more experience as this beach has been regarded as one of the safest beaches in North Devon. Putsborough has also achieved the award for the 7th best beach in the U.K. A section of Putsborough beach is marked off to allow an area designated as one of the regions best dog friendly beaches in North Devon
Crow Point Beach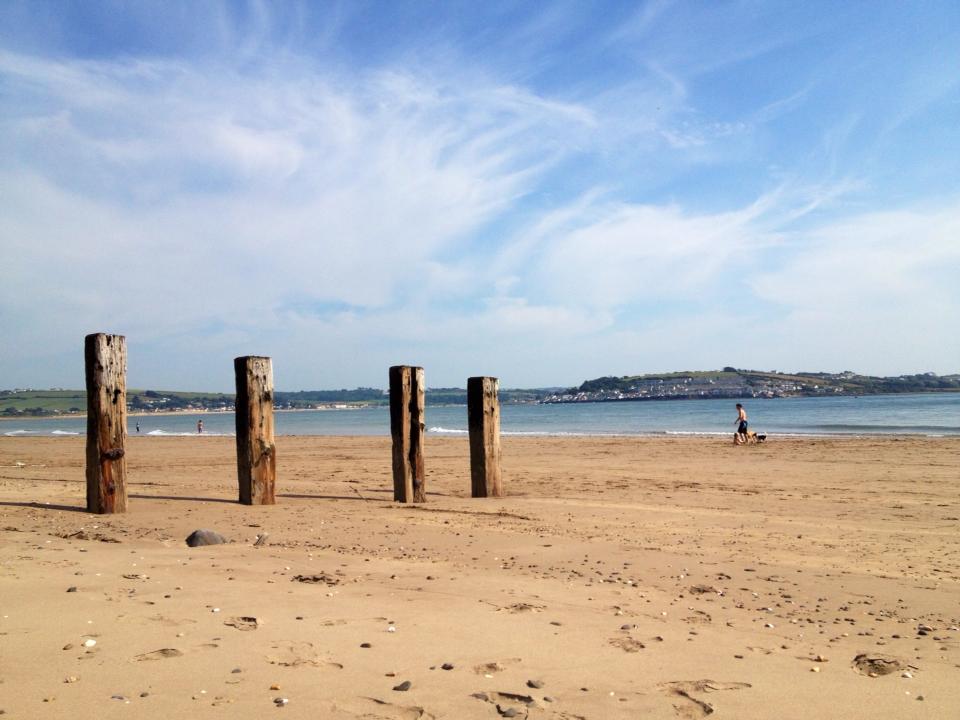 Crow Point / Broadsands Beach lies on the furthest edge of Braunton Burrows, all of which is part of the UNESCO Biosphere Reserve, a site of special scientific interest and a Special Area of Conservation.- A beautiful natural dune system, golden sandy beach and clear blue waters, close to Braunton and is dog friendly.
Woolacombe Beach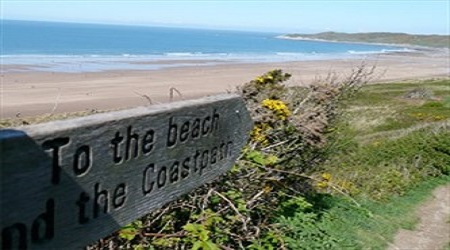 Woolacombe Beach holds the 'England for Excellence Gold Award' for the best family holiday, Woolacombe beach lies between Morte Point and Baggy Point. The three-mile stretch of golden sand has recently won the blue flag beach award for it's cleanliness, water quality and facilities. Life guards ensure safe family swimming during the summer and surfers come to enjoy the great waves.
Tunnels and Wildesmouth
Tunnels Beach, Ilfracombe The beach is an unusual throwback to Victorian times when Ilfracombe was at the height of its popularity and sea-water bathing was considered a cure to all ailments. There are four man-made tunnels which provide access to the privately owned cove. On the beach is a large tidal pool which is very popular with the children of today, who can enjoy inflatables and snorkeling in safety. There is also Wildesmouth beach on the seafront to explore which is dog friendly.
Barricane Beach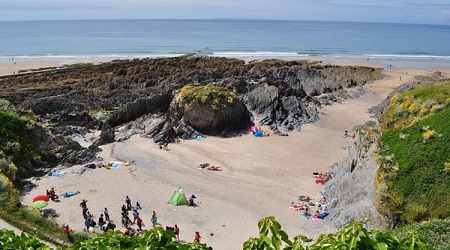 Barricane Beach is located between Woolacombe beach and Mortehoe, Barricane is made up of shingle and shells - many of which are not native to the UK. There are plenty of good rock pools ideal for children at low tide when the rocks are flat. In the summer months Barricane Beach provide curry for a beach dinner experience not to be missed.
Combe Martin Beach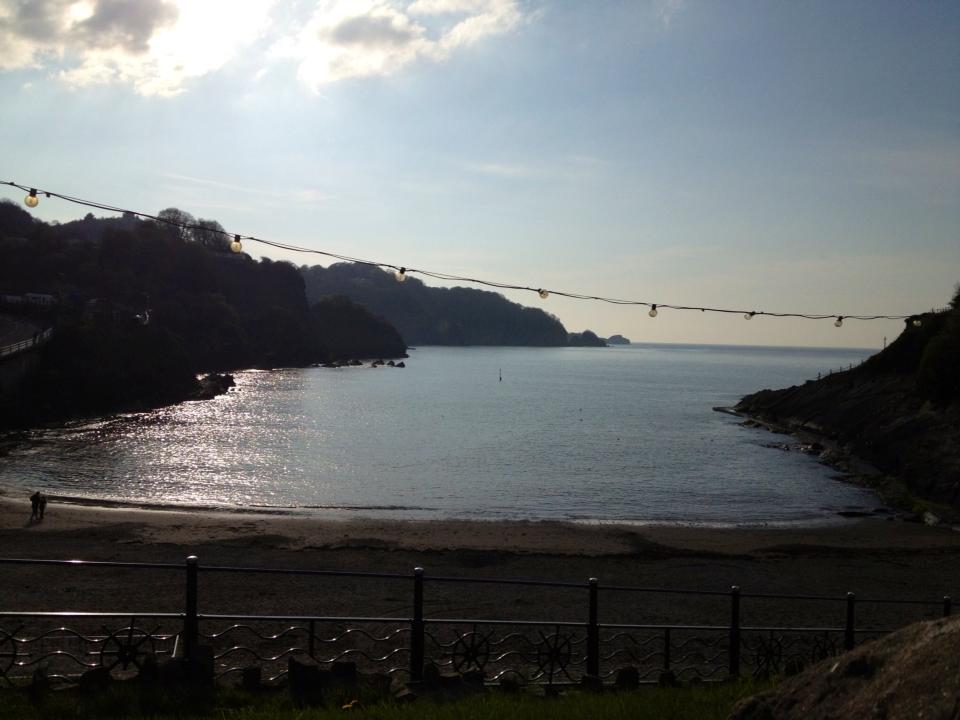 Combe Martin Beach lies a beautiful little rocky bay with stepped levels of sand and pebble shingles, which shows picturesque character when the tide is low. At low tide Combe Martins beach exposes an array of rock pools with various smaller wildlife.
Instow Beach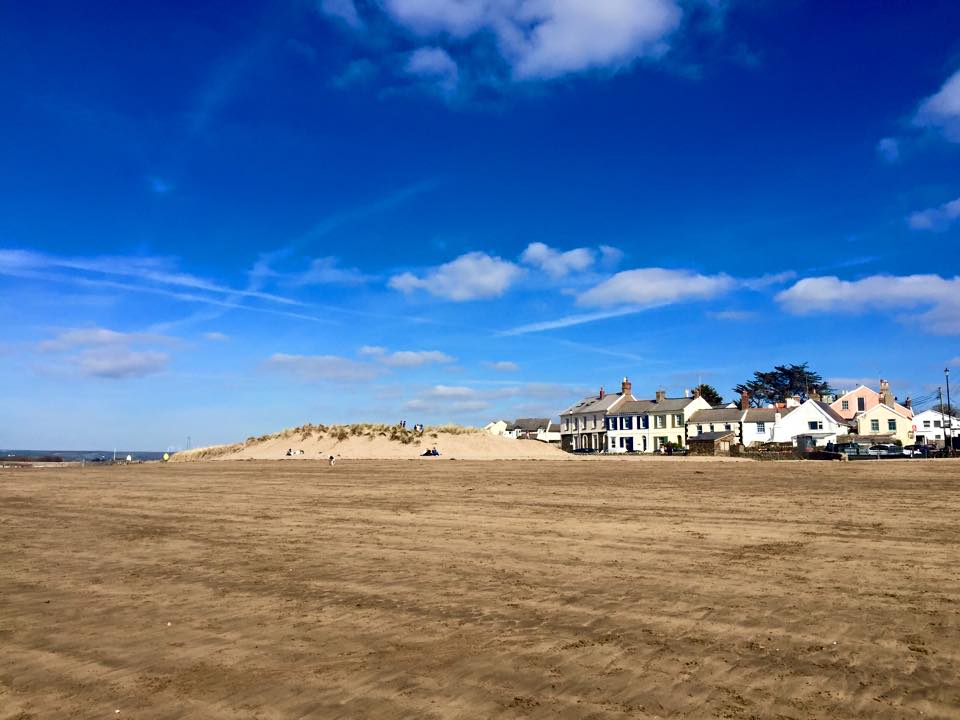 Instow Beach is located on the edge of the Torridge estuary, the beach is blessed with fine, soft sand. The beach is sheltered from the surf that can often be seen pounding into the Bideford Bar at the estuary mouth. The sandy beach space here are extensive so there's plenty of room for everyone. It is also a popular place to launch boats and windsurfers from, there's plenty of space for cricket and volleyball.