Surfing in North Devon Guide
Your Travel Guide For Surfing In North Devon
Surfing in North Devon Guide
Your Travel Guide For Surfing In North Devon
Surfing in North Devon has a reliable reputation for providing great surfing conditions, in particular one of the best surfing beaches in North Devon has to be Croyde. Surfing at Croyde beach has been the centre of the surfing community for generations in this part of the UK, with the west-facing beach breaks and the fabled low tide barrels that create the perfect wave as locals and visitors strive to get their next fix.
Surfing North Devon is one of the most exciting, thrilling and intriguingly fun activities there is to try when visiting North Devon, Surfing does come with its complexities as a water sport, it will test and excite you whatever your level of skill and expertise. For beginners learning to surf we have a variety of surf schools ready to teach and prepare you for catching your first wave, Surf South West North Devon surfing school has been in Croyde for over 22 years, with plenty of experience and qualified surf instructors you are sure to be in safe hands.
The best surfing beaches in North Devon we can recommend Putsborough for a much slower paced wave, which is perfect for those that are just starting out as beginners looking to progress on the skills taught by a North Devon surfing school. For holiday homes overlooking Putsborough beach and to watch the surfing conditions we have the perfect collection of Putsborough holiday cottages for you. Woolacombe beach provides a good steady surf available at all tides and Saunton beach is ideally suited for those long boarders.
Surfing in Croyde bay we are lucky the swells work all year round, winds from the east provide a mix of ground and wind swells that provide fantastic surf at Croyde beach. If your looking for accommodation which is within walking distance with your board and provides surfing facilities, look at The Stables - The cottage offers direct sea views of Croyde beach and a 5 minute walk to the beach, so you can be sure you will never miss a wave! There is an outside tap and dunk bucket for washing off, a large garden space for tending to your board and outside drying rack perfect for your wet suit.
The beach break for surfing in Croyde bay offers both right an left handed waves, so that leaves us to say, check those tide times, grab and wax your surfboard, put on that wet suit and head to one of the best surfing beaches in North Devon. ENJOY!!
Croyde Bay Beach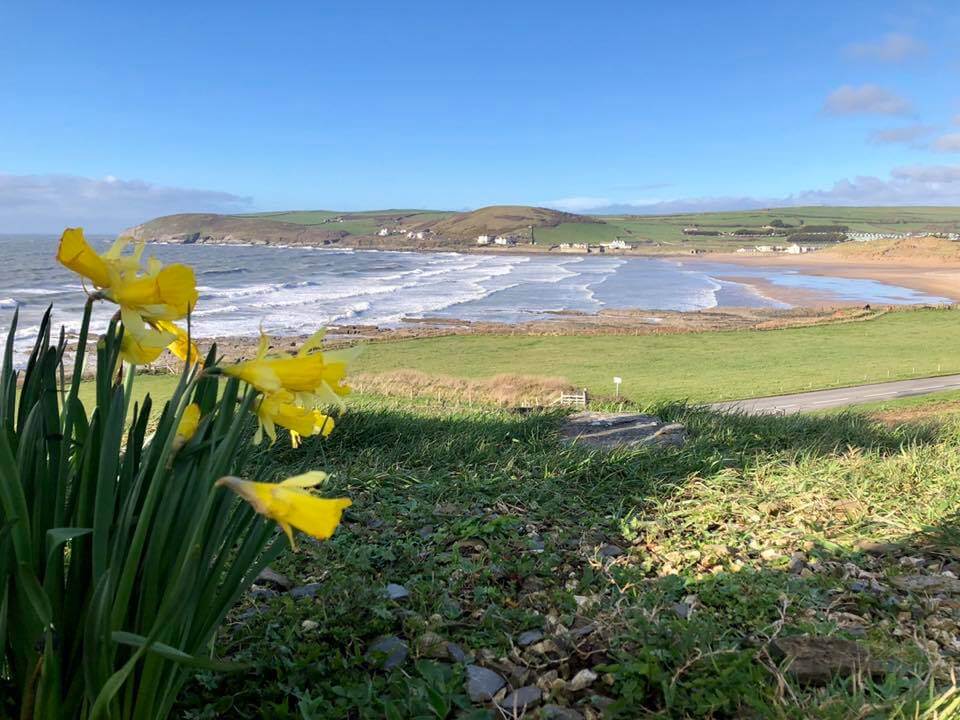 Croyde Beach is one of the Premier surfing breaks in the UK. A great short Boarders wave and best surfed at low tide, Croyde's surfing conditions produces a very fast wave. On a good day the waves barrel at low tide gives the rider a great thrill ride. Croyde rests on the North Devon coast and the Atlantic swell drives in great waves nearly all year. Croyde is a ¾ mile long and stretches between Down End and Baggy Point. Some serious Rips run here so it is not for the faint hearted.
The RNLI patrol the beach Easter to October. Producing such a World Class wave it is no wonder that Croyde attracts many competitions for surf in Croyde which are held annually. The Saltrock Open, Jesus Surf Classic and The Goldcoast Oceanfest.
Saunton Sands Beach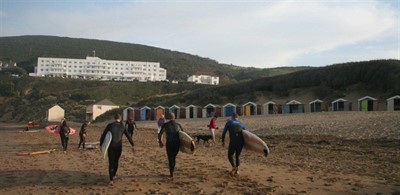 Saunton Beach is a Premier Longboarders wave. The two miles of flat golden sand produces a long slow steady wave. Saunton beach is best surfed 'On the push' and a couple of hours after High tide. It produces a good solid beginners wave and holds the longest ride!
Many Longboarding competitions are held here including the Hotdoggers Longboarders championship and the BigBoy Paddle in June. International wave riders flock here to complete. Saunton has NO lifeguard on Patrol.
View our holiday cottages near Saunton beach.
Putsborough Beach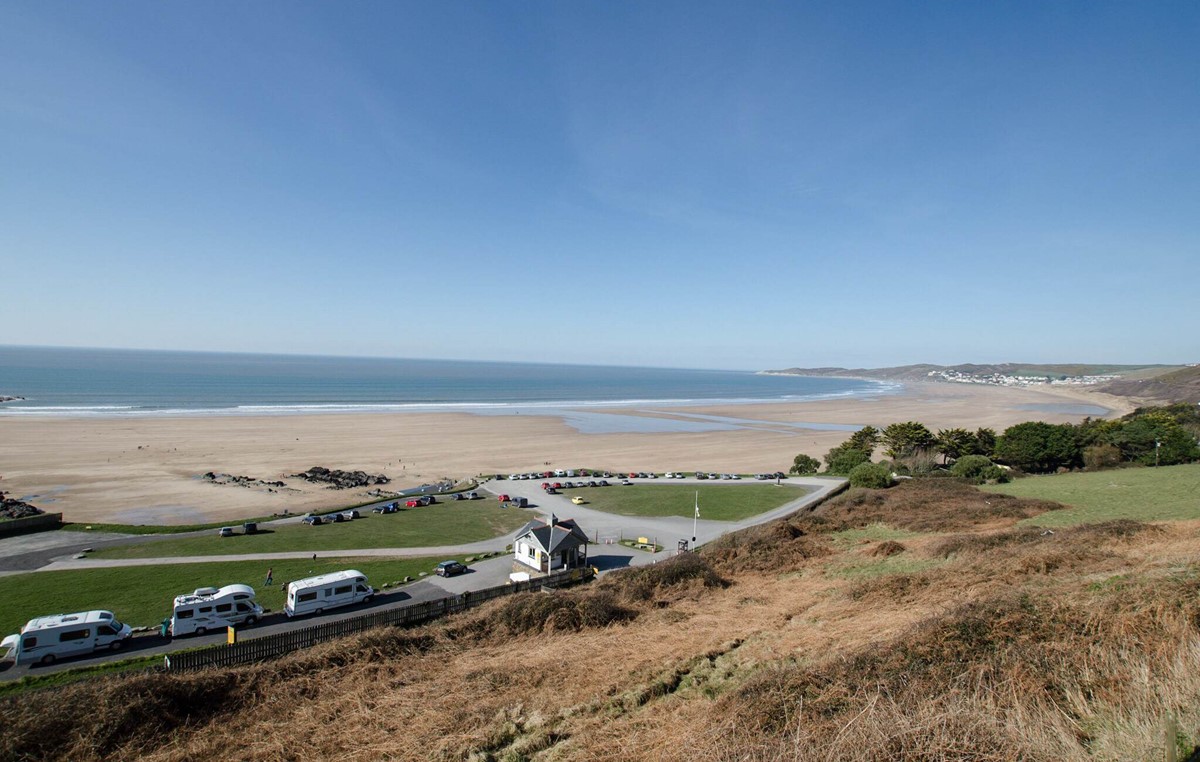 Putsborough Beach is sheltered from the wind when Croyde is 'Blown Out'. Both beaches are excellent beginners waves, and Woolacombe is patrolled by the RLNI Easter to October. These two beaches work well when Croyde is 3 or 4 foot and a bit too big for a novice, this is an ideal choice. picture paradise beach offering breathtaking views, beautiful soft sands and inviting clean water conditions. Putsborough beach is an ideal beach for any beginner surfer as well as those with a little more experience as this beach has been regarded as one of the safest beaches in North Devon. Putsborough has also achieved the award for the 7th best beach in the U.K.
Crow Point Beach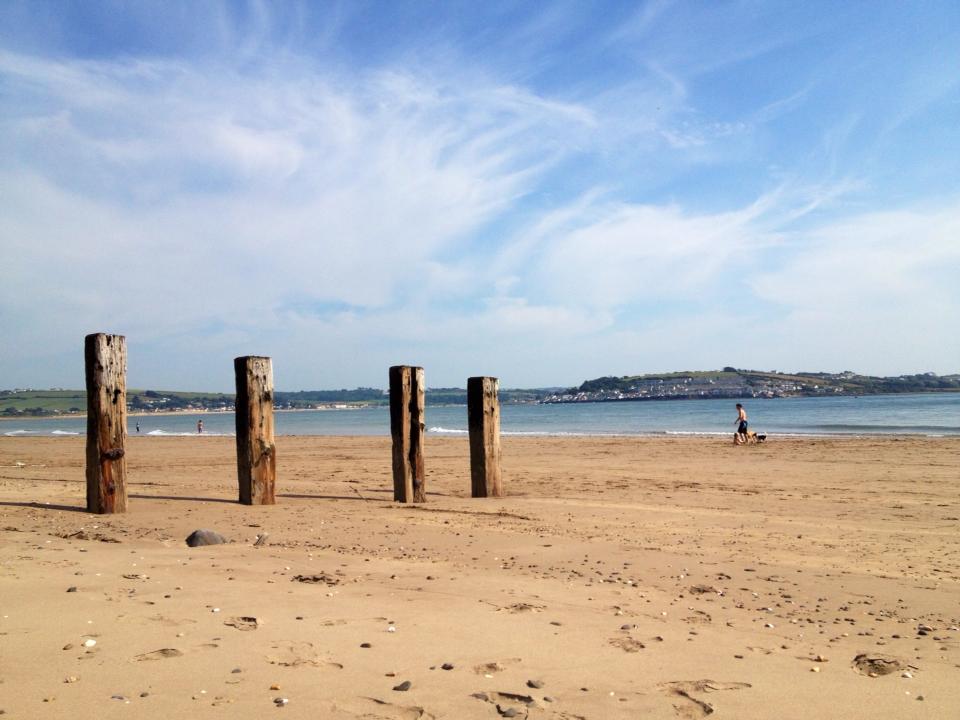 Crow Point / Broadsands Beach lies on the furthest edge of Braunton Burrows, marking the uniion between the sea and the river edge. The best swell conditions for great surf are from the west.
Woolacombe Beach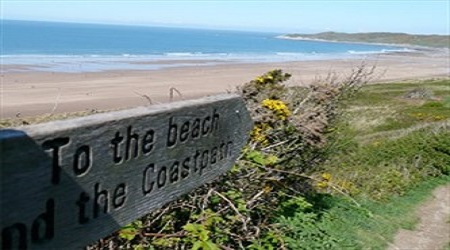 Woolacombe Beach is more than two miles of golden sand backed by sandy hills and the Woolacombe Downs. It joins Putsborough Beach at the opposite end giving the surfer 3 miles of waves. Best surf is 'on the push', around High tide and a few hours after high tide.
Barricane Beach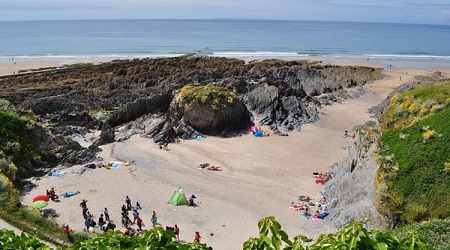 Barricane Beach is located between Woolacombe beach and Mortehoe, Barricane is made up of shingle and shells - this beach is best surfed around low or mid tide.
Instow Beach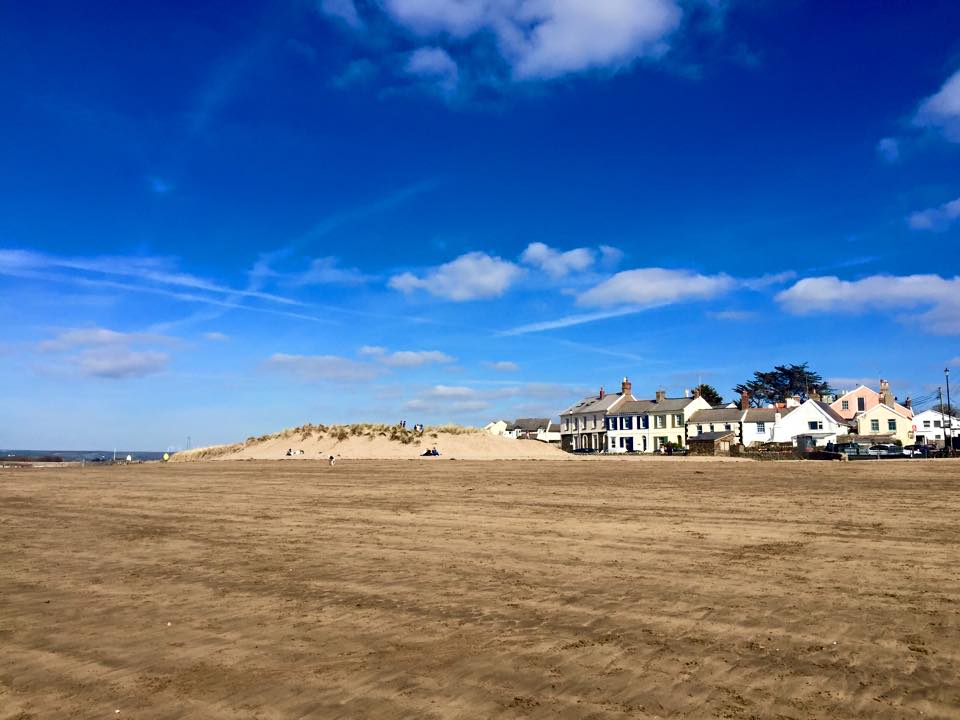 Instow Beach is located on the edge of the Torridge estuary, the beach is blessed with fine, soft sand. The beach is sheltered from the surf but it is a fantastic spot for kite surfing and wind surfing.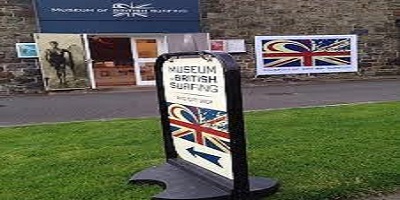 The Museum of British Surfing in Braunton - built by you, the British surfer! Showcasing surfboards through the ages, Learn how surfing originally came to be. Based in Braunton this spectacular museum is a MUST place to visit, dont miss out!
Flexible and innovative museum - each year a new themed exhibition at the venue which then goes on tour around the UK. There is special focus on young people and those who might never have been to the coast - Look out for our special beach days, and surfing & skateboarding events.
North Devon Surfing School
Surfing Croyde Bay

If you want to learn to surf in Croyde Bay, you've come to the right place. SCB offer 4 main surf tutition packages. Each course has the same basic structure: A de-briefing session/initial preparation at HQ, followed by a 10 minute warm-up/walk to the beach before finally hitting the surf.
Get wet surf school


When you're on holiday, relaxing and having fun are two of the most important things on the agenda. At Get Wet surf school they are dedicated to making sure you get both!
Walking on waves surf school - Saunton


Walking on Waves will accomodate all surfing abilities; whether you are an absolute beginner or an all seasons board rider they can introduce, improve or repair your North Devon surfing skills.

The basic course covers beach and sea safety to Saunton Sands and dry sand tuition/techniques followed by open sea practical coaching.
Surf south west

Surf South West run the UK's leading surf schools and was the first to be awarded Level 4 status by the British Surfing Association.Based in Croyde Bay, Devon, the experience and reputation has ensured that they are the only surf school officially permitted to instruct surfing on both Croyde Bay and Saunton Sands. This means they have satisfied the stringent conditions imposed by the beach owners to ensure that they operate safely and professionally.
Nick Thorn - Woolacombe


The team at Nick Thorn Surf School have helped hundreds of people get into the water and experience the thrill of surfing their first wave. Dedicated instructors provide a supportive environment where you can master the fundamentals of the sport in preparation for your future surfing adventures.
North Devon Surf School


North Devon surf school have been running Croyde surfing lessons in North Devon for over 20 years. In that time we have taught people to surf from every walk of life, ability and all fitness levels, not to mention age variations.
Barefoot surf school


Barefoot surf lessons take place at Putsborough Sands, the safest and best learner beach in North Devon. Quieter and more spacious than the busy beaches of Croyde and Woolacombe, yet just a mile or two away.